Greener Mining for Critical Minerals @ SOSV Climate Tech Summit
September 27

-

September 28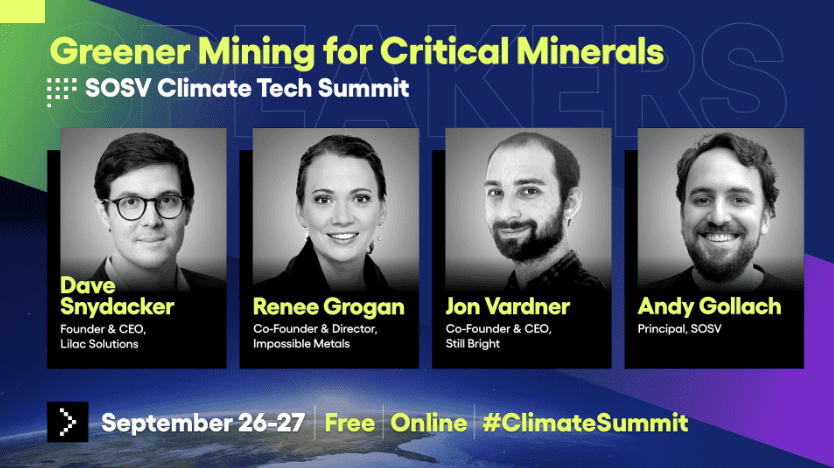 Can we extract and process enough minerals for a timely energy transition? And can we do it while minimizing the impacts on glacial islands, sea floors, rainforests, and other delicate ecosystems where these materials are found?
At SOSV Climate Tech Summit, Impossible Metals cofounder Renee Grogan will join the Greener Mining for Critical Minerals panel of mining and mineral processing entrepreneurs and innovators who aim to expand mineral supply, reduce the carbon and environmental footprint of mining, and insulate the supply chain from geopolitics.
Learn more.
Register now for this free online event.