I've just returned from Rotterdam, Netherlands, after attending the 51st Underwater Minerals Conference (UMC), which is "The World's Largest Gathering of Ocean Mineral Stakeholders." This year's event brought together approximately 200 individuals to learn and talk about underwater mineral exploration. The diverse mix of attendees, with roughly 50% from the industry, 30% scientists, 10% regulators, and another 10% academics, created a dynamic atmosphere ripe for knowledge exchange and collaboration.
Engaging Sessions and Inquisitive Minds
During the conference, we had the opportunity to present two sessions, both of which captured the audience's attention. Impossible Metals' CEO Oliver Gunasekara presented the roadmap update and shared the first reveal of the Eureka II actual build, accompanied by an animation, which garnered a lot of interest and spurred many questions. The engaged audience was interested in delving deeper into the technology of our Autonomous Underwater Vehicle (AUV), and it was gratifying to share our work and insights. The second presentation by CTO/COO Jason Gillham shared the Eureka 1 demonstration results, and also prompted many questions.
The IM Booth
Our Impossible Metals booth was busy and buzzed with enthusiasm, allowing us to showcase our technology and engage in meaningful discussions. The interactions were energizing, highlighting our commitment to developing the best technology available for responsible seabed metals mining.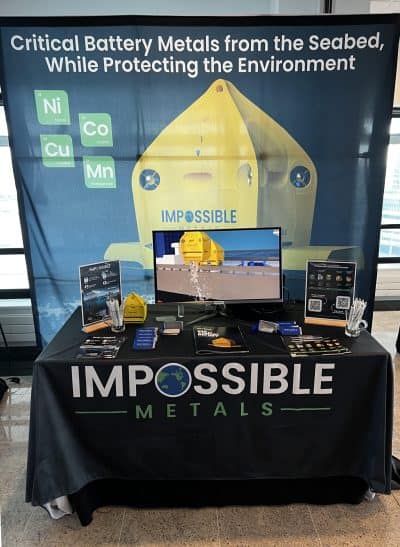 Networking and Building Bridges
Beyond the formal sessions, the conference provided a platform for networking that was enjoyable and valuable. Numerous meetings and dinners were organized, allowing us to connect with peers and potential collaborators. These interactions, held in the backdrop of amazing weather, laid the foundation for future collaborations within the industry.
A Touch of Inspiration: Honorable PM Mark Brown's Keynote
The Cook Islands' Honorable Prime Minister Mark Brown gave the keynote speech for the event. His insights and vision for sustainable underwater mineral mining emphasized the need for responsible practices in our pursuit of mining the seabed floor for the metals critical to achieving Net Zero.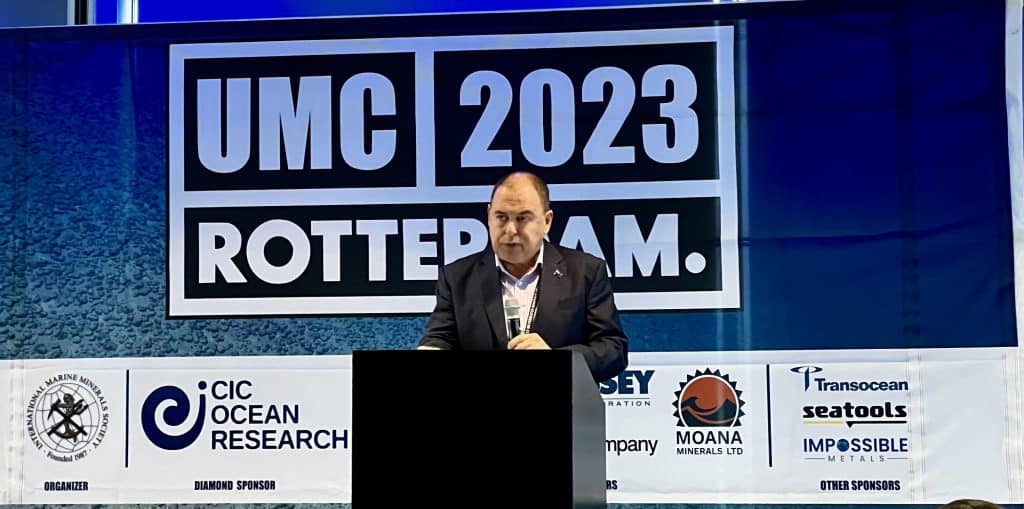 Anticipating the Future: Next Year's Conference
Looking ahead, next year's Underwater Minerals Conference is scheduled in the Cook Islands from 5th to 21st September 2024. 
In summary, the Underwater Minerals Conference was an enlightening experience, fostering collaboration and enthusiasm within the underwater mineral exploration community. The diversity of attendees and the engaging presentations made it a worthwhile event to attend.